The 'Smart' new digital radio station for Uttoxeter, Burton, Staffordshire Borders, Ashbourne, the Derbyshire Dales and surrounding areas.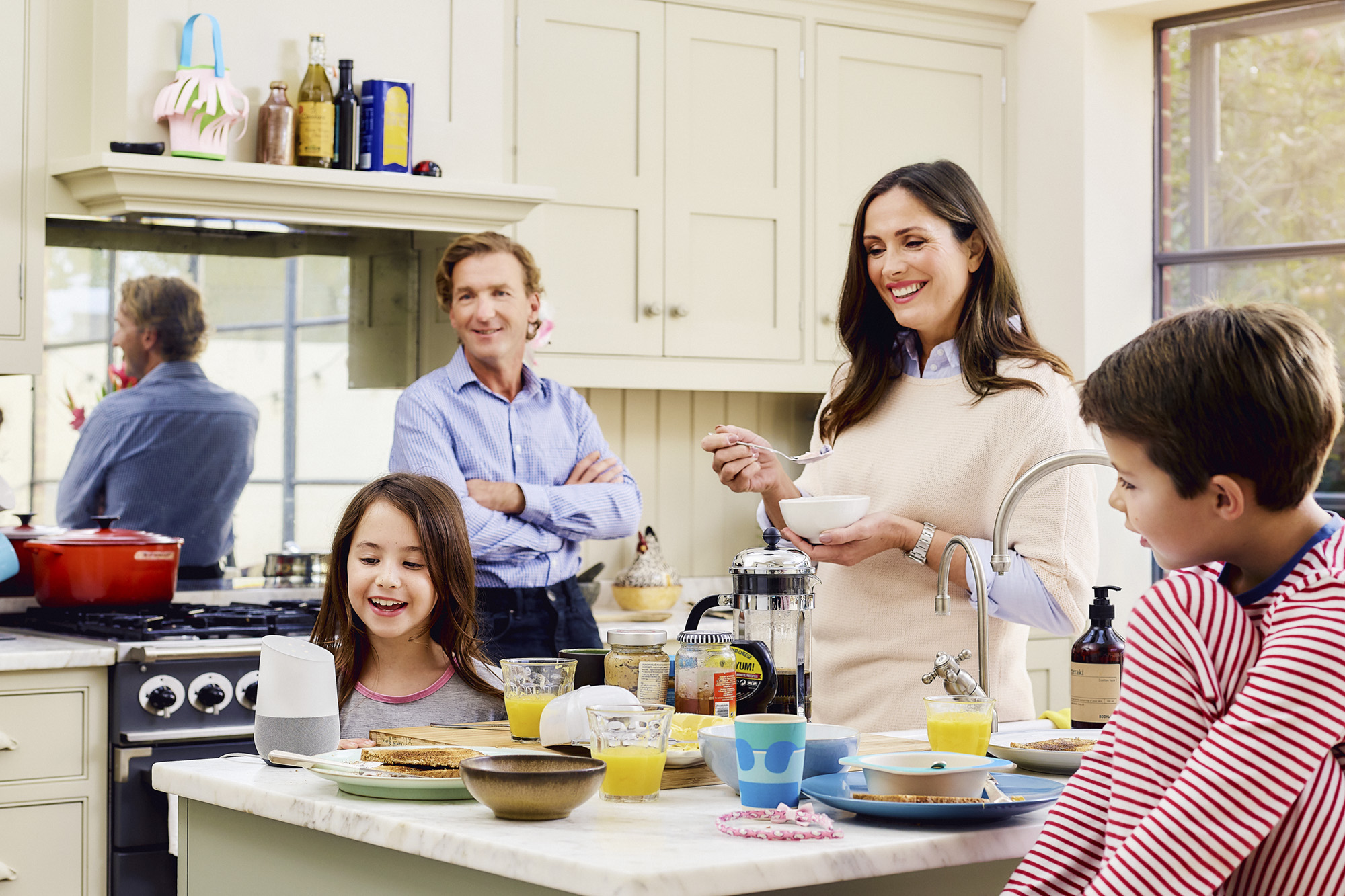 Image: Radiocentre
As well as playing 'the music you love', our constant flowing programming is packed with the local news and information, that is professional, reliable, tight sounding, mixed together with friendly familiar voices who care about the issues and events across the area, radiating listener confidence.
We are available online so have a potential audience of millions(!) - but because of our strong focus on these areas, most of our listeners will be local people who enjoy supporting local shops, cafes, restaurants, and other small businesses.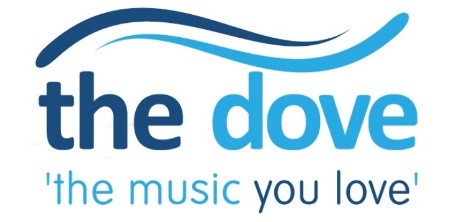 From the past 40 years, including the likes of: Dua Lipa, Ed Sheeran, Adele, Whitney Houston, Maroon 5, Earth Wind Fire, George Ezra, Madonna, Harry Styles, Clean Bandit, Little Mix, Sam Smith, Boy Meets Girl, ABC, Lewis Capaldi, and many more.

Hourly national news bulletins 24 hours a day (excluding weekends), plus at half past the hour during peak hours local news & sport for Uttoxeter, Burton, Ashbourne, Wirksworth, Derbyshire Dales, and the Staffordshire Borders. Together with the latest weather broadcast between 7:00am – 7:00pm weekdays, and 8:00am - Midday on Saturday, Sunday, and Bank Holidays.
Regular features include the latest Entertainment & Business news, What's On's with The Guide, the Community Noticeboard, Word On Health, Matchday Live Specials, Meet The Manager's of your favourite Men's and Women's Football, Rugby, and Cricket teams, the week's biggest breaking news stories from the local papers with Gareth from the Ashbourne News Telegraph, and The Uttoxeter Echo, plus the hottest Club Anthems at the weekend with the Kitty 'Soul Dude'.
For all things Uttoxeter, Burton, Staffordshire Borders and the Derbyshire Dales, together with 'the music you love' there's never been a better time to make the switch to The Dove here's why......

The next generation of radio listening is here and growing fast. It is estimated that around 53 per cent of UK adults now have access to smart speakers, with radio being one of the most popular uses, Alexa is also now available for the car too. With over 150 million Echo's already sold worldwide hear how good it sounds for yourself!

Just say 'Alexa open dove radio'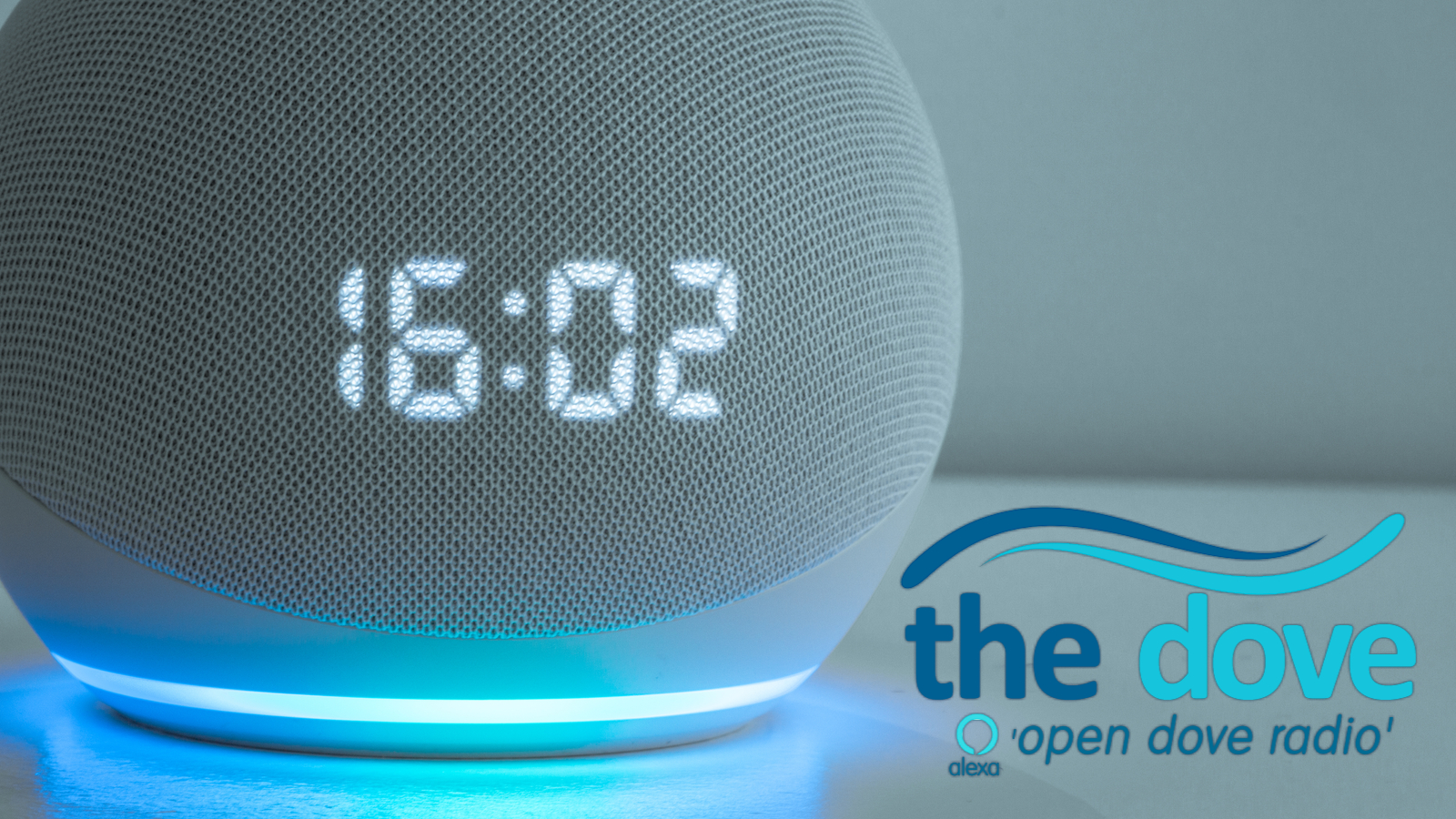 Here are the facts....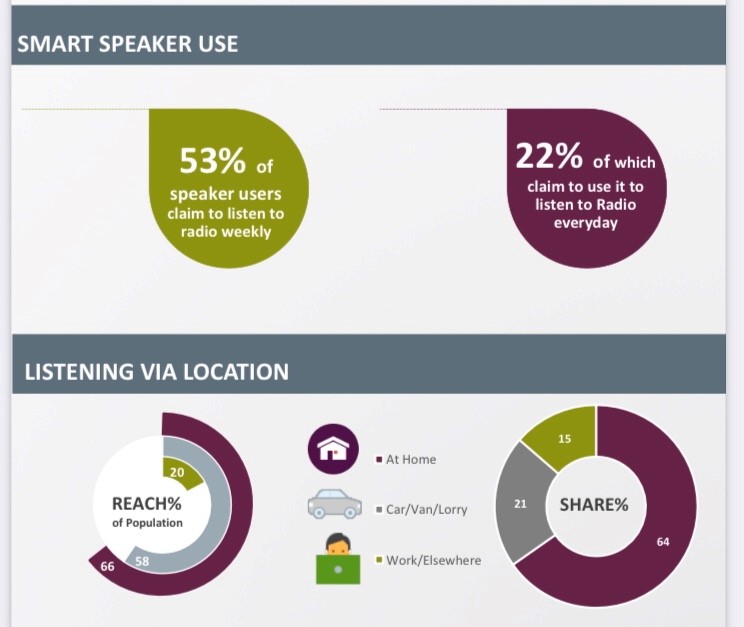 Official Rajar.co.uk Figures (August 2022)
Our numbers!!!
AVERAGE LISTENING TIME Via a Smart Device IS OVER 28 MINUTES

AUDIENCE REACH OVER 12,000 PER MONTH

WEBSITE IMPRESSIONS Total August 2022 = 627,865
Advertise Why Use Radio?

It is pervasive. People do not switch off the radio because there is an advert on or go and make the tea. Neither will they put it under the cat litter tray or put it out for recycling. (And no - they do not even wrap chips in it anymore!)
It is memorable. Good radio commercials are remembered. And the more they are played, the more memorable they become. It is portable. You can have it on in the car whilst driving and in the background to any number of activities at home or at work.
Our product is professional, put together by broadcasters with many years of experience in both commercial radio and at the BBC. We encourage you to tune in and hear for yourself the quality of our output.
With a variety of advertising and sponsorship opportunities to choose from, we offer packages which are flexible, affordable and cost-effective, and give you a remarkable and unique chance to reach the people of Ashbourne, Uttoxeter, Burton, Dovedale, Wirksworth, the Ecclesbourne Valley the Derbyshire Dales, and the Staffordshire Borders via your Smart Speak, mobile, or PC.
'Smart' Spot Advertising These can be scheduled to your requirements to ensure you know when your Ads will be played and at the right times. We provide the tools and the information online to keep you informed of your advertising viewings and audience reach. Not only are these effective & cheap but can be updated easily too.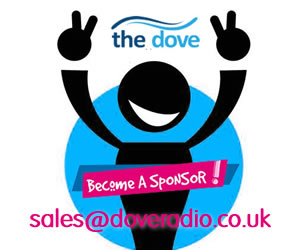 'Smart' Show sponsorship: Morning / Afternoon / Evening / Weekends
You will get a promotion for your business at least 3 times per hour during the show or time slot your brand is associated with. We will work with you to create an audio message around 10 seconds long to be used.
'Smart' Features: For continual brand awareness, many of our shows have these and are available too. 'Become A Sponsor' and receive hourly sponsor credits around some of our most popular local information & events including our weather, sport, entertainment news or events guide etc.
Featured content: This is a great way to showcase an offer, new product, or grand opening for your business. We will visit your business and record a series of short features to promote what you have to offer.
These will then be broadcast over the course of an agreed period.
Promotions, competitions & giveaways
Radio listeners love to win stuff, and as a business, it's likely you've got prizes they'd like to get their hands on - whether it's a free meal in your restaurant, a fish & chippy tea, a product from your shop or even a service that you offer. We will work with you to agree a suitable level of promotion for your business and the on-air competition - through promotional trailers and presenter talk-ups. We will then run the competition to an agreed format and ensure that the listeners and the eventual winner know exactly who is provided their prize! We could even hold the 'grand final' at your business with the winner being revealed live on air.
There are so many different ways we could run the competition to ensure everyone's a winner from Winning Weekends & ticket giveaways you'll receive great exposure for your brand or business, a lucky listener or listeners will get a fantastic prize, resulting in more people tuning in and visiting yours and our website! Prices start from as little as £50.00
We understand that each Business is unique and will have different needs for their advertising goals.
We can work with you and your business to put together an incredibly cost-effective advertising package to promote your company to local people across our area, as It costs less than you would probably think. Small, local stations often charge sensible prices for the products they offer. If you've been put off by the £££s charged by larger radio stations, then you might be pleasantly surprised.
Call: John Haynes 07445 229029
Email: sales@doveradio.co.uk