No reservation required, indoor or outdoor, rain or shine, with no dress code or age limit, check out DOVE Anthems with the Kitty 'Soul Dude' every Friday - Sunday Night from 7pm, Six hours of the finest dance tunes.

Push back the settee and a make a space in the front room and Ask alexa to 'open dove radio' and enjoy!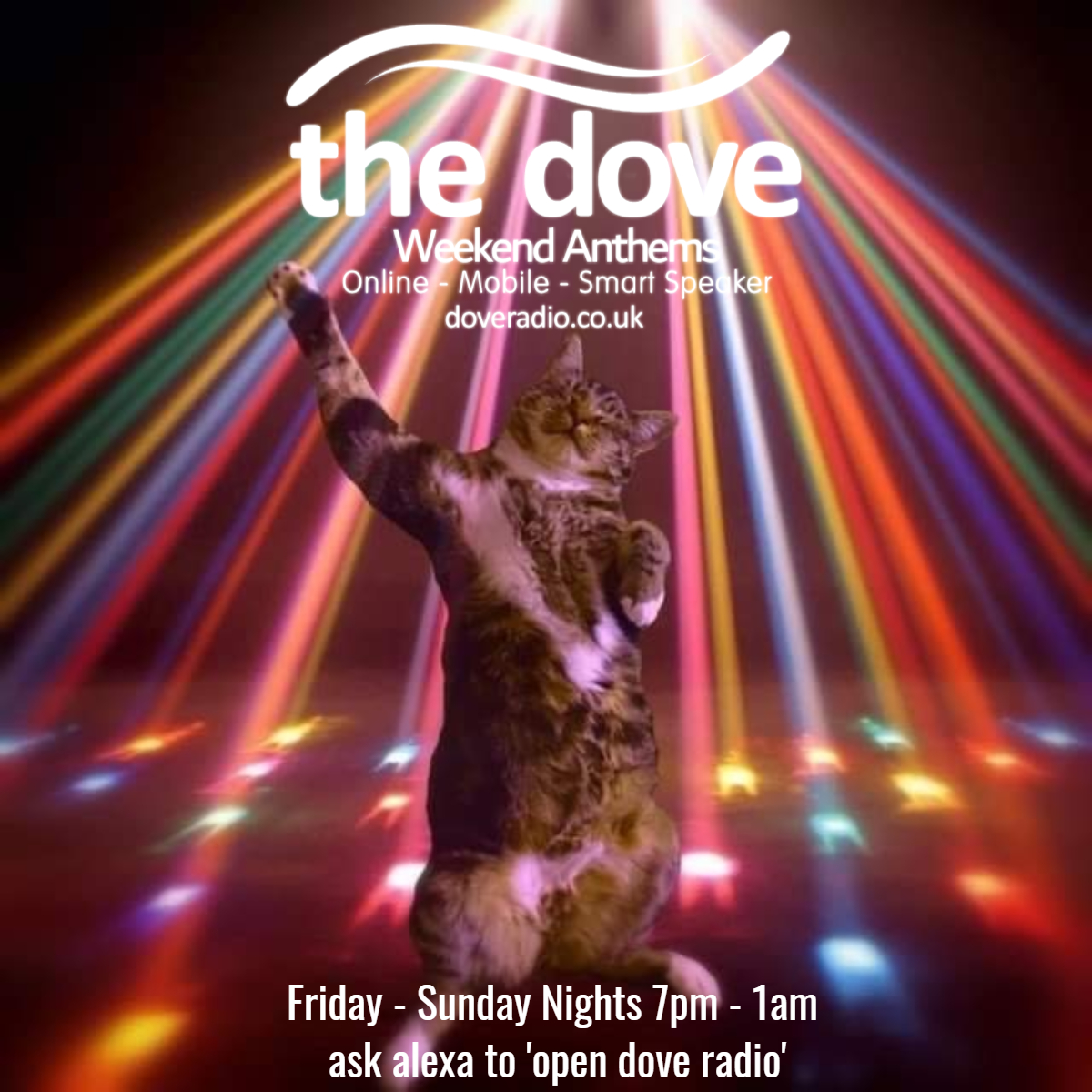 Now there are even more ways to listen:
Just click on any of the links below.
The Dove: Amazon.co.uk: Alexa Skills (Alexa)
The Dove | Home (doveradio.co.uk) (website)
Online Radio Box - listen to the radio online for free
The DOVE | Listen Online - myTuner Radio (mytuner-radio.com)
https://radio.garden/listen/the-dove/Cu9chRq7 (Radio Garden)
https://www.onlineradiowall.com/ (online radio wall)

Give it a try!!