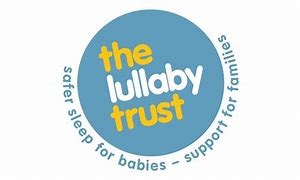 image: the lullaby trust https://www.lullabytrust.org.uk/
The Lullaby Trust, is a charity that was established 50 years ago, in 1971, following the death of baby Martin Charles de Selincourt.

Martin's grandmother Nancy Hunter-Gray was unable to accept the sudden, unexplained death of her healthy grandson and donated funds to hold a two-day conference in 1970.
Thanks to their work and the magnificent efforts of all sides of the healthcare community, we have seen an 82% drop in the number of death from SIDS (cot death) over the past decades, however, sadly; still, 230 babies die each year from SIDS.

As you will hear, we still don't know what causes SIDS, but what we do know is that there are simple steps that parents can take to reduce the chance of it happening.
***** Find out more here***** https://soundcloud.com/user910548331/woh-sids?si=6...