Breaking news.... the winner is....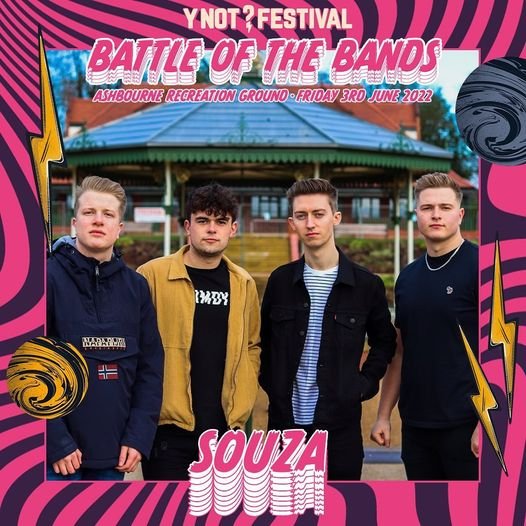 (Images Y Not?)

Souza (pictured) a Stoke based alternative rock band, marching to the sound of well matured electric riffs and a fresh lyrical take on the genre.

Established in 2018, the four piece brings a definitive presence to the stage.
Lead vocalist Adam Rogers provides a powerful performance, whilst maintaining an interactive experience for the audience.
Supported by his brother Ben and Jack Brassington on guitar, the two combine each other's unique styles of guitar sound to generate a contemporary Britpop tone.
The group are completed by drummer Harry Ball, who provides a strong foundation complimenting and driving each melody.
The four together exude the chemistry they share and quickly envelop the audience in their sound.
Congratulations and look forward to seeing you performing live on stage at this year's Y Not? Festival on 29th – 31st July 2022 at Pikehall Derbyshire.

Y Not? Festival tickets are on sale via - www.ynotfestival.com